Independence Blue Cross/Jefferson
Health Hack Returns in 2018
A healthcare hackathon is an event that thrives on the collision of different worlds, experiences, and cultures. It brings individuals together who may not work together otherwise – a designer, a programmer, and a triage nurse, for example – to dream up scalable solutions for the most pressing issues in healthcare. It's from this kind of friction, between seemingly disparate fields, that ideas and startups worth millions have been born.
Have an idea? That's great! Don't have an idea? We can work with that, too! What's most important is that you bring your experience, passion, expertise and distinct voice to the team. This is a space where it's safe (and encouraged) to test ideas with creative abandon. Be open. Be inspired. Fail fast and pivot to something new.
Jefferson University will make way for the return of #HealthHackPHL. The Jefferson hack has already developed a tremendous track record with participation from multiple countries, universities, and disciplines.
Jefferson (Philadelphia University + Thomas Jefferson University)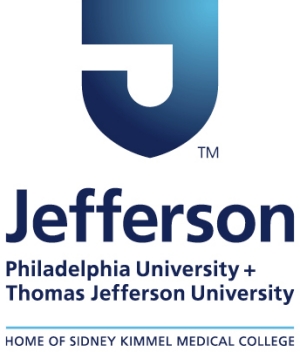 2017 marks the official merger of Thomas Jefferson University and Philadelphia University, known as Jefferson. This partnership opens up endless possibilities across the entire Jefferson enterprise.
As Jefferson and Philadelphia University consciously couple, we'll be so much more than just health. Together we'll become an awesome combination of science, design, architecture, fashion, engineering, textiles and business - all for crowd-sourced collaboration and disruption.
In addition to an incredible cross-section of experts, prototypers, faculty, staff, students, and learners, we welcome the surrounding community to join us in solving healthcare's greatest concerns. Supported with the power and mentorship of Independence Blue Cross, we will push on to bigger thinking and better solutions.
About Us
Over the past two years, Jefferson and Independence Blue Cross have joined forces to explore the hackathon model. Collaborating with the leadership of the MIT Grand Hack, our team immersed themselves in the experience. In our first MIT Grand Hack participation, Jefferson had members on two winning teams! We returned from the hack fueled and ready to design a unique experience of our ownI used.
Along with Independence Blue Cross, we've been able to design a unique experience, leveraging some of our key partnerships like IBM, Microsoft, NextFab, Comcast, Ultimaker, Photon Biomedical, and CloudMine, to deliver disruptive solutions. Thus, the Independence / Jefferson Health Hack was forged – and will return in 2018.
Connect with us for 2018. You can be sure we'll rock it!