Our Companies
Jefferson has a long history of developing ideas into companies, and commercializing breakthrough technologies. Here are just a few of our successes that started right here at Jefferson.
Akiveria Therapeutics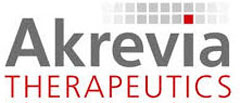 Akrevia Therapeutics is a privately-held biopharmaceutical company focused on developing highly-potent, targeted immuno-oncology therapeutics. The company's proprietary Aklusion platform technology, licensed from City of Hope and Thomas Jefferson University, allows biologics to be specifically activated in the tumor microenvironment, and with precisely tailored properties, expanding the universe of immune-activating proteins that can be safely delivered. Akrevia is applying its technology to build a broad pipeline of engineered antibodies, cytokines and chemokines as potential new options for patients living with cancer.
LabCentral 610, 610 Main Street, Cambridge MA 02139  |  https://www.akriveiatx.com
---
BioVaxys

BioVaxys is a clinical stage biotechnology company, developing immunotherapeutic cancer vaccines targeting melanoma, ovarian cancer, and other solid tumor types.
152 West 57th Street, 24th Floor, New York NY 10019  |  610-977-2440  |  https://biovaxys.com
---
Bound Therapeutics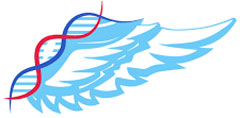 Bound Therapeutics is developing nucleic acid based therapeutics RNA inhibitors for triple negative breast cancer.
31 N Maple Avenue #256, Marlton NJ 08053  |  215-917-4687  |  https://www.boundtherapeutics.com
---
BrachyThermix

BrachyThermix is developing a medical device that will provide simultaneous and uniform heat and radiation treatment of a brain tumor bed following surgical resection.  The initial target is glioblastoma, an aggressive and deadly brain tumor.  In a clinical trial of human glioblastomas, it was shown that non-uniform heating followed by radiation doubled the 2-year survival rate.  In vivo studies have shown that the maximum synergy has been demonstrated when heat and radiation are applied simultaneously.
929-256-2950  |  http://brachythermix.com
---
Capillary Biomedical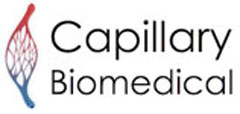 This medical device startup developing technologies for diabetes management.  Preclinical animal studies in progress. Research funded by Juvenile Diabetes Research Association. Thomas Jefferson University students won first prize at 2016 Diabetes Technology Meeting.
8 Faraday, Suite B, Irvine CA 92618  |  833-277-2461  |  http://capillarybio.com
---
Circalux

Circalux is a circadian-friendly lighting company designing lighting pods to meet the needs of overnight care providers in the hospital and home. Created by three medical students at Thomas Jefferson University, Circalights emit circadian-friendly wavelengths at intensities proven to be the least disruptive to melatonin, one of the body's main chemical cues for sleep. The devices are rechargeable and adjust their brightness according to user proximity.
---
Clementia

Clementia is developing Palovarotene, a highly selective retinoic acid receptor gamma agonist as a potential treatment for fibrodysplasia ossificans progressiva (FOP), an ultra-rare and severely disabling genetic disease characterized by extra-skeletal bone formation in muscle and soft tissues. Successful Phase 2 double-blind trial of Palvarotene for FOP reported in October 2016. Phase III multi-center, open label, pivotal trial in design phase. Pipeline includes use of Palvarotene for Multiple Osteochondromas (MO) and for Dry Eye Disease. As of February 26, 2019. Clementia was acquired by the French drug maker Ipsen.
275 Grove Street, Suite 2-400, Auburndale MA 02466  |  844-940-3600  |  https://clementiapharma.com
---
Conatus Pharmaceuticals

As a biotechnology company Conatus is developing Emricasan as a first-in-class, orally active pancaspase protease inhibitor designed to reduce the activity of enzymes that mediate inflammation and cell death, or apoptosis. Emricasan has strong preclinical study results. DN-7314 granted Orphan Drug Designation for the treatment of primary sclerosing cholangitis (PSC) in June 2017.
16745 W. Bernardo Drive, Suite 200, San Diego CA 92127  |  858-376-2600  |  https://www.conatuspharma.com
---
Immunome

Immunome is Series A funded in 2016 and 2017 tranches, to further develop therapeutics based on antigen-antibody pairs, using antibodies from patients raised against their own tumors. Developed by Thomas Jefferson University and MIT Whitehead Institute.
665 Stockton Drive, Suite 300, Exton PA 19341  |  610-321-3700  |  http://immunome.com
---
Imvax

A biotechnology company developing an antisense molecule targeted to glioblastomas (brain cancers). Now enrolling patients in Phase 1b trial.
40 W. Evergreen Avenue, Suite 101, Philadelphia PA 19118  |  215-485-0071
---
MTTI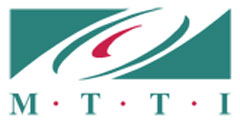 MTTI is developing rabies virus-specific neutralizing human monoclonal antibodies for the post exposure prophylaxis of rabies.
610-738-7938  |  http://www.mtarget.com/mtti/fusiontech.html
---
NuView Life Sciences

NuView Life Sciences is developing an prostate cancer urine screen using VPAC1 molecular imaging agent. Pipeline includes in vivo breast and prostate imaging agents. They are a subsidiary US Radiopharmaceuticals is 85,000 sq ft FDA-registered, cGMP medical isotope manufacturing and distribution facilities.
1389 Center Drive, Suite 250, Park City UT 84098  |  888-902-7779  |  http://nuviewinfo.com
---
Prostagene

Prostagene is developing technology targeting CCR5 for the preventon of metastasis in many types of cancer.  Preclinical studies showed that CCR5 inhibitors dramatically blocked prostate cancer metastasis to the bones and brain of immune competent mice and blocked the spread of breast cancer to the lungs. (Acquired by CytoDyn November 2018)
100 Lancaster Avenue, Room 133, Wynnewood PA 19096   
---
RTM Vital Signs

RTM Vital Signs is developing real-time implantable cardiac and acoustic ventilation devices and monitoring systems based on technology developed at Thomas Jefferson University. Their innovative, patented technology is designed to continuously monitor arterial blood pressure waveform and other vital sign data of ambulatory patients with cardiovascular disease (hypertension, ischemic heart disease, valve disease, arrhythmias and CHF) and ambulatory patients at risk for a serious adverse event. Physicians, nurses, and emergency personnel can now track recorded vital sign data, see trends, determine the etiology of new patient symptoms, and understand the effectiveness of medical therapy.
439 Dreshertown Road, Fort Washington PA 19034  |  215-643-1286  |  https://rtmvitalsigns.com
---
Sillajen

Sillajen is developing an oncolytic viral therapy called Pexa-Vec for treatment of liver cancer. Currently in Phase 3 trials for use of Pexa-Vec in combination with Sutent (sorafenib) in advanced liver cancer, expected to conclude in 2018. In advanced colorectal cancer, Sillajen in August 2017 announced a partnership with the National Cancer Institute to initiate clinical trials of Pexa-Vec in combination with immune checkpoint inhibitors.
450 Sansom Street, 2nd Floor, San Francisco CA 94111  |  415-281-8886  |  http://www.sillajen.com
---
Targeted Diagnostics & Therapeutics (TDT)

Targeted Diagnostics & Therapeutics is a biotechnology company, developing molecular diagnostics and therapeutics for the diagnosis and treatment of colorectal cancer and other gastrointestinal diseases. Successful Phase I clinical trial completed in 2015 of cancer vacine, showing safety, tolerability, and immunological efficacy in stage 1 and stage 2 colon cancer patients. Phase II trial planning and Orphan Drug Status Application underway in partnership with Viral Gene Inc.
1595 Paoli Pike, Suite 204, West Chester PA 19380  |  610-431-0800
---